School of Medicine. The University of Oklahoma School of Medicine's new building formally opened at the southeast corner of NE 13th Street and Phillips Avenue on November 2, 1928, immediatly north of and across the street from University Hospital. At right, click on the 1922_1955 Sanborn Map Company map of these buildings for better looks at the dates and other information about the buildings shown. For a mini-article about the medical school's earlier history at the Rolater Hospital, click here.

A lengthy October 28, 1928, Oklahoman article reviewed the history of the University of Oklahoma health center facilities and those interested in that history the article is well worth reading. Click the image below the 1st page and click here for the 2nd.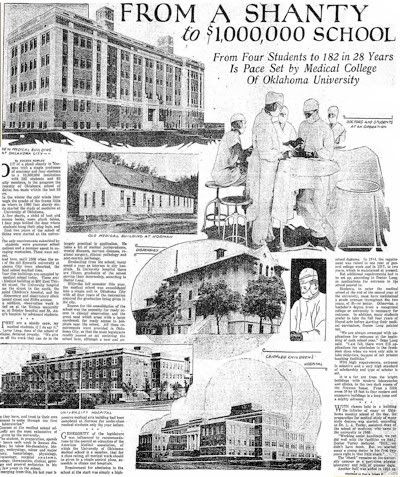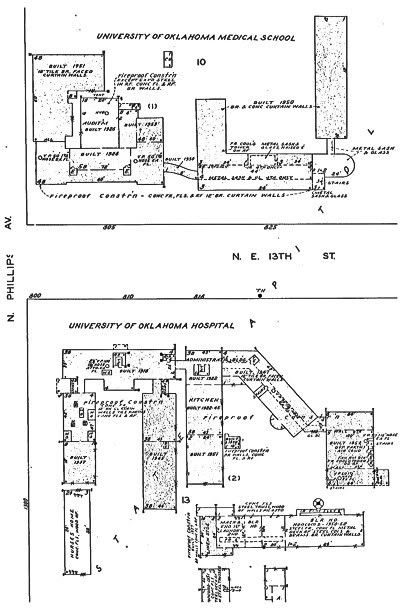 The OHS aerial below shows the relative location of the buildings comprising the OU Medical center in the late 1940s. Looking south, the Medical School building is in the foreground at the right, across the street from which is University Hospital. The Crippled Children's Hospital, now the Oklahoma Children's Memorial Hospital, is at the far left on the south side of NE 13th Street and was also formally dedicated on November 2, 1928.