Ritz Theater. Built at 1012 E. 13th in 1928 and opening in January 1929, the Ritz Theater was the city's second suburban movie theater, second to the Victoria on Classen Boulevard. It opened at about the same time as its neighbor to its west, Crippled Children's Hospital. As shown in the August 25, 1928, Oklahoman article below,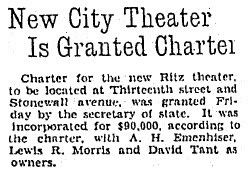 I'm not able to reconcile the above article's statement that it was located on Stonewall, given the more precise location shown in the 1922 updated through 1949 Sanborn Map shown above.

The December 11, 1928, Oklahoman article below shows the Ritz during construction, and the image below that is an Oklahoma Historical Society photo showing it after completion.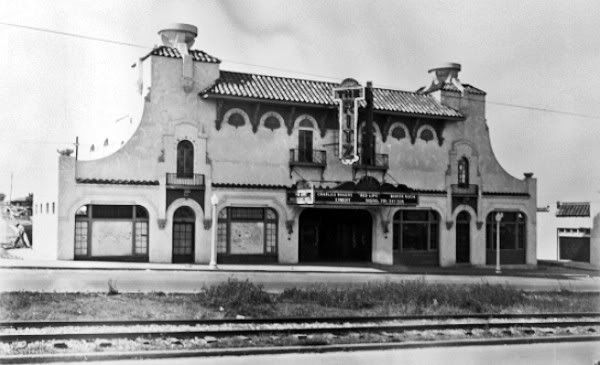 The Ritz closed around 1955 as a movie theater, but reopened as the Miracle Theater, a local stage production group, in October 1958. The last act for the successor theater, however, seems to have occurred in October or November 1960. At a time I don't know, the property was absorbed into the burgeoning Oklahoma Medical Center.