Rolater Hospital. Rolater Hospital was located at 325 E. 4th Street and was built by J.B. Rolater who was either an 89er or moved here in 1890 (sources vary). Before opening the hospital, he was a surgeon at St. Anthonys. I located no source which fixed the opening date -- the first mention of the facility in the Daily Oklahoman was an October 12, 1906, article which described a patient there so it was at least by that date. Rolater's home was located next to the hospital. He was very involved with real property and commercial interests in early Oklahoma City other than this venture. Also, see the NE 13th Medical School and NE 13th University Hospital mini-articles for post-Rolater history for those buildings.

The photograph below is from Lucyl Shirk's Oklahoma City, Capital of Soonerland (Oklahoma City Board of Education 1977) and she dated the photo as being taken in 1910.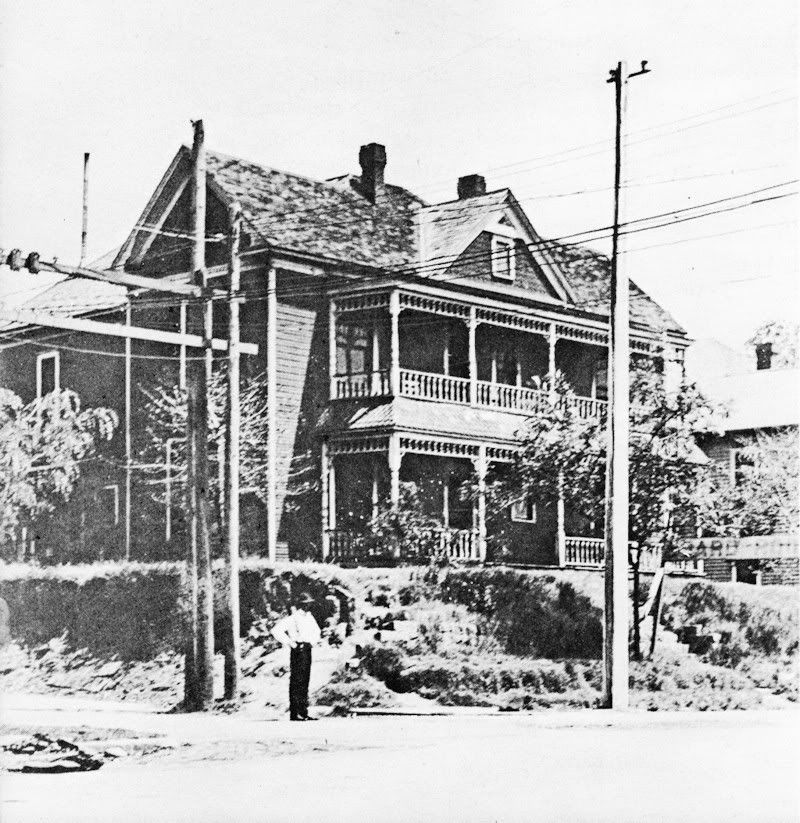 The postcard below, from Vanished Splendor by Jim Edwards & Hal Ottaway (Abalache Book Shop Publishing 1982) must be after an expansion of the above.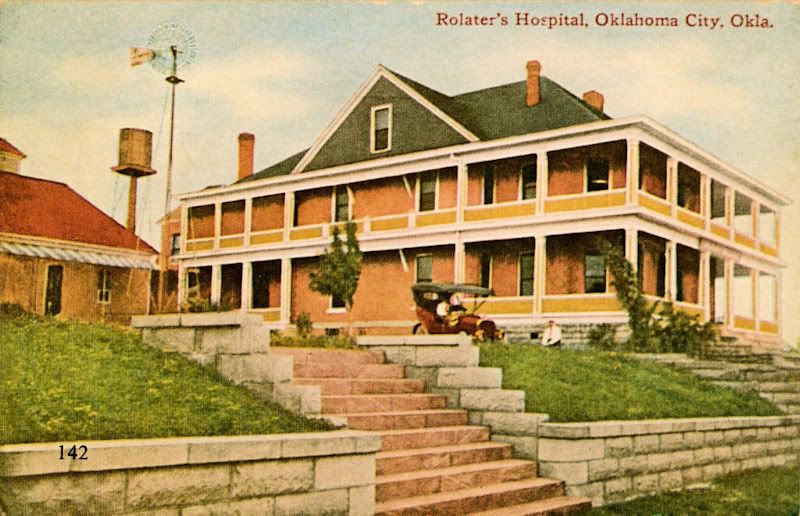 In 1911, Rolater leased the hospital and his home to the State of Oklahoma for the purpose of establishing the first home of University Hospital and School of Medicine and during that time the original building was considerably expanded, as shown below.



September 17, 1911, Daily Oklahoman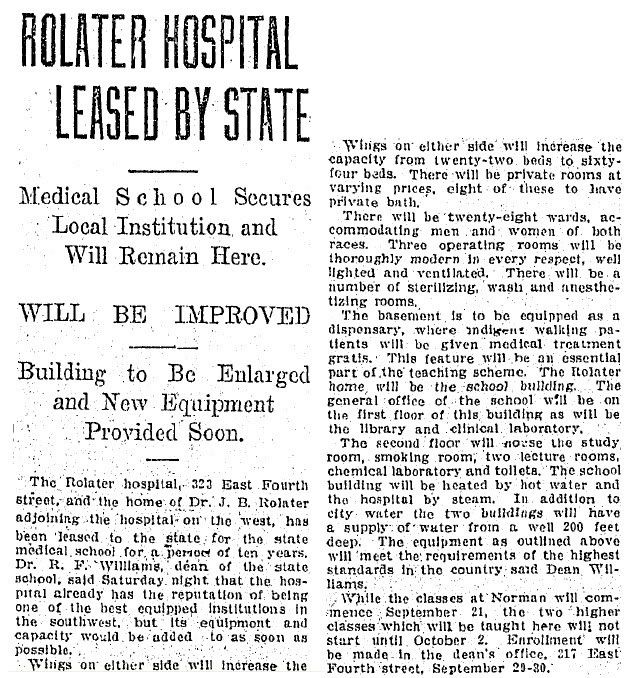 From My Postcard Collection
Note: Despite the postcard's showing of trolley tracks in the street, I find no city trolley map which shows a trolley line on East 5th Street.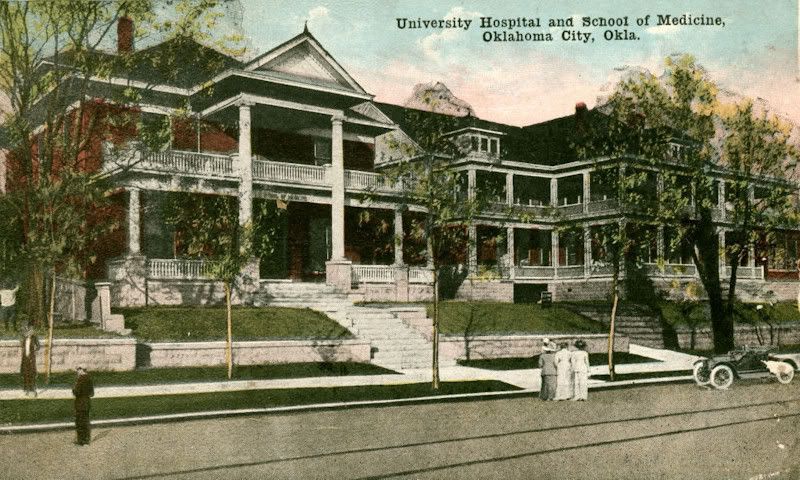 After the state built its own University Hospital on E. 13th in 1919, Rolater Hospital continued to be used by the state during the 10-year lease period which ended in 1921. At or shortly after that time, Rolater Hospital resumed its operations as such. The item at right is a September 21, 1924, Oklahoman advertisement.

At some point, perhaps by this time, Rolater sold the property to Minnie (or Mannie) Matthews who, according to Vanished Splendor and Dr. Rolater's obituary, had been his head nurse. Vanished Splendor also says that Guy B. VanSandt, M.D., was a co-purchaser; however, if that be so, he is not mentioned in Dr. Rolater's December 19, 1932, obituary in the Oklahoman, only Miss Matthews is.

Oklahoman articles through 1933 reference Rolater Hospital but not in 1934 and after. A January 7, 1940, article indicated that the property had become a rest home, the Rolater Sanitarium, and later articles show that it existed under that name until at least 1945 and the Sanborn Map Company 1922, updated to 1950, map shows the property having the same name. The history of the property is pretty sketchy after 1945 but a September 7, 1982, Oklahoman article describing the building's destruction by fire, probably by an arsonist, indicates that the property had become the "once-stately Hotel Youngblood" and in 1980 the Chaparral Townhouses but that it had been vacant for two years when the fire occurred. (Note: The "once-stately Hotel Youngblood" appears to have become a boarding house, and, as a guess, not particularly stately at that time, but see below.)