Walnut Grove School. Aside from successful commercial ventures, the area south of Reno east of the Santa Fe Railroad extending south to SE 15th, the southern boundary of this vintage map, was an area where people resided, too, many if not all of whom were at least marginally impoverished and were just trying to survive. Generally, the area north of the North Canadian River was Walnut Grove. Although I've not located photographs of it, an early day school serving the area was the Walnut Grove Elementary School. Since a September 1910 Daily Oklahoman article identified the school as one of several in a "back to school" article, the school evidently existed at least by 1910, even if it never made the Oklahoman's picture pages of boastful accomplishments going on in the city, which the Oklahman was generally prone to do. One article mentioned that, initially, it was a temporary frame building on South Stiles. A fair reading of Oklahoman articles is that it remained a frame structure until the Great Depression. By the time of the Great Depression, federal assistance became available and a more permanent structure got underway, as shown in the August 31, 1939, Daily Oklahoman piece below:
Walnut Grove School is the top marker; Shidler School is the bottom. Also, see Shidler School.



This building was located at 700 E. Chickasaw (SE 4th) -- another address sometimes used was 500 S. Durland which is the same physical location. Generally, the site is identified in the current-day satelite photo below -- but don't get confused and think that's what Walnut Grove looked like before the North Canadian River got realigned in the late 1940s: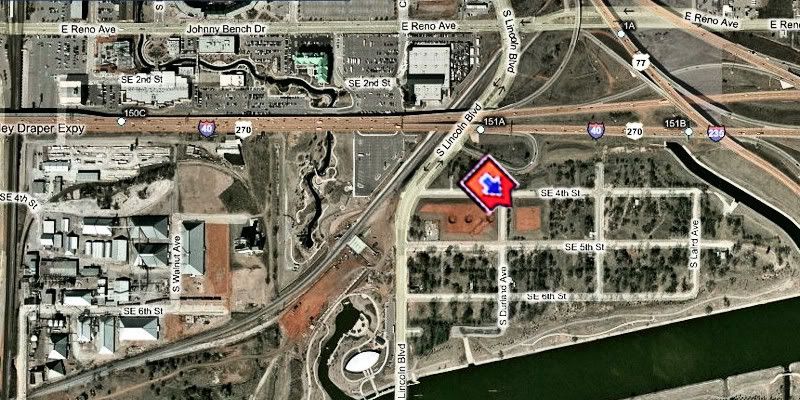 Before the river was changed, the area looked more like this -- and as should be evident, the area was prone to flooding: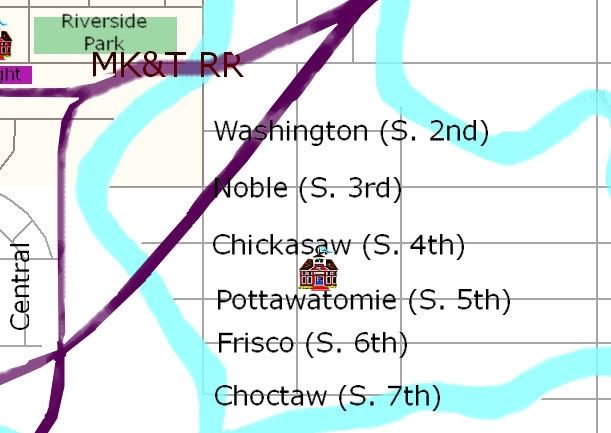 The school survived until it was closed in 1968. Used for a time for other purposes, it has been destroyed -- perhaps as part of the MAPS intitiative which was involved with development of the Oklahoma River, but I'm uncertain about that. Also, see Shidler School.